Powell: DeFeeted
---
BEFORE YOU START – PLEASE:
Review this Page
(must be logged in). https://fusionpilatesedu.com/resources/innovators/post/
Please don't skip this no matter how many workshops we've produced together. The goal here is to do our best to make sure you only have to go through this process once. Please make sure to understand the process and to ask any questions before you start. This will save you time.
Fill out this brief form

• Please check your schedule carefully – it's extremely important that we get your notes by the date you set.
•As outlined in our agreement – we are unable to hold projects indefinitely and we will be forced to move on without your input if we are unable to receive your notes in a timely manner. There are extra costs that will come off the top of your project if our staff needs to do this work. Please review your contract for details
---
Please Bookmark these links for easy access
Video Logs
https://docs.google.com/spreadsheets/d/1Blzyl-s0EIY-r4MvOnymSqWr2Hxl3cZwWXkWpVOWac8/edit#gid=1718765641
Videos for Review
fusiondigitalmedia.us/client-login/powell-defeeted/
password: fusion
PMA Quiz
Your workshop is approximately 1.5 hours in duration. We will need 11 questions for your PMA quiz. More info on the Review page above. Save time by doing this as you work through your videos.
---
Some Notes
TimeCode: PLEASE! Use the timecode marked in green that is displayed on the screen – not the timecode in red. Contact us if any questions about this – it can be a disaster to use the wrong timecode.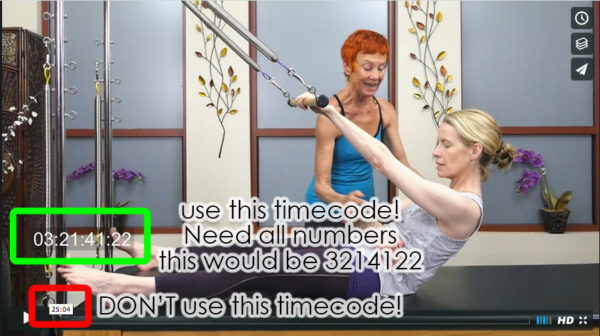 ---
YOUR MISSION!
Add notes in the Video Log for Banners & PopUps. Please don't forget to capitalize Banners as titles and check spelling.
If you have additional notes for any graphics, window in window, or any other features – please note those in the log as well.
As you go through the videos, please go ahead and write your quiz to avoid having to look through it again.
---
SESSION 1
SESSION 2
SESSION 3
SESSION 4
SESSION 5